Staying in a service apartment in Tsim Tsa Tsui, Hong Kong
Last time we were in Hong Kong we stayed in an airbnb apartment in Mong Kok. After a culture shock we got used to how tiny it was and grew to love the area and local people. This time we had an opportunity to live in a newly renovated serviced apartment, a.k.a. extended stay hotels, in Tsim Tsa Tsui. They provide limited cleaning service and usually have a kitchen or kitchenette. The shortest stays are usually one month. As we were staying in Hong Kong for a exactly a month we decided to try a new area and different style of living.
Formerly the Parmanand House, the nine story building was newly renovated and renamed to the Camphora in honor of camphora trees growing along the Haiphong road and surrounding Kowloon park. In this area of Hong Kong, older style buildings are still mingling with skyscrapers providing contrast between old and new.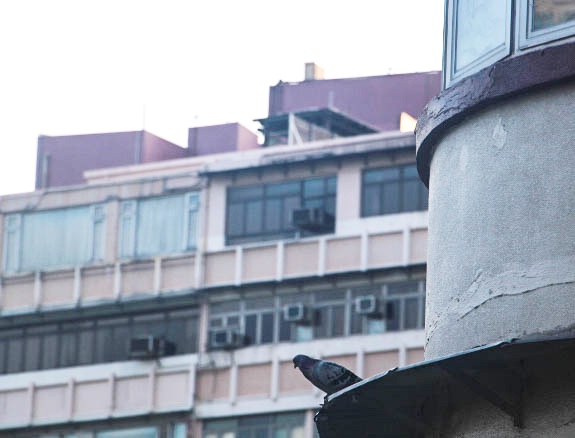 The interior of the Camphora was sophisticated and modern. The hallway was decorated with photos from Hong Kong history and historic objects. The apartment looked like a small loft with a tiny kitchen and provided plenty of storage room and a complete kitchen with appliances and utensils. And, the best part, it had a balcony! Deceived before by wide angle internet photos of hotel rooms and apartments I was expecting something tiny and barely squeezable and was ecstatic when I saw a spacious extension to the living area complete with outdoor furniture. The next day I ran out and got orchids to create a mini garden to enjoy for the next 5 weeks. The hotel is a home now.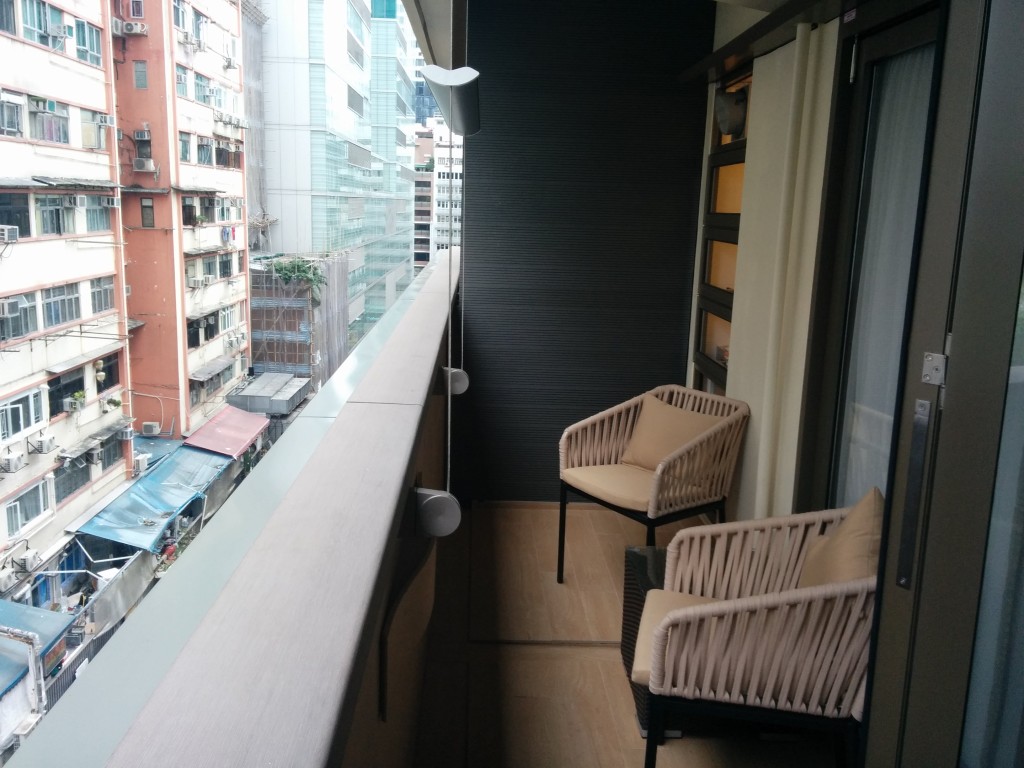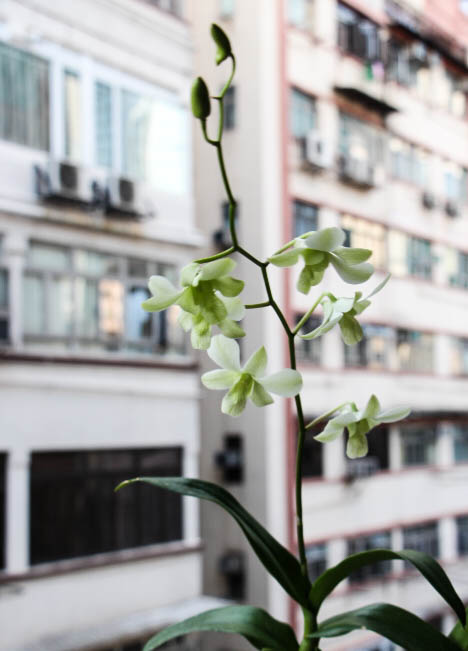 Everyone at front desk was nice and accommodating. We had a variety of plumbing issues that hotel staff tried to resolve the best way they could. When the toilet water reservoir started to leak we got a letter saying that it will take a week to fix it and meanwhile we can turn off the waterline after flushing. I thought "but, but…. what if i need to flush again??" It never got fixed. Turning waterline on and off required too much of planing and eventually we got used  to stepping into a puddle of water during night bathroom trips.
The hotel had several washers and dryers. They were economy star appliances and took their time to wash and dry (especially dry), and save energy at the same time. We tried to wash our clothes twice which resulted in hanging them around apartment to finish drying. The Hong Kong humidity did not help. Finally we took our laundry to a laundry service a few blocks down. Our clothes looked beat up and have aged a few years but they were clean and dry.
The hotel also had a roof garden that was a work in progress, conference room and small gym. We did not use any of those things but spent our free time wandering on the streets of Tsim Tsa Tsui which resemble gigantic shopping mall, or exploring narrow alleys and seedier looking shopping centers off of Nathan street.
It was great to get out in the mornings and go for a run in Kowloon park. We could eat dinner within 5 min of walking and never go to the same restaurant twice. We could just stay at the apartment, sit on the balcony and watch Hindu religious rituals happening in a building across the narrow street, or observe a stream of shopping Chinese tourists. We could go to the street in front of the Camphora and buy gold necklaces that weight 10 pounds each, copywatches or custom made suits. (Well, we did not do that).

But whatever we did, it was nice to come back to a comfortable bed in the Camphora and our leaking toilet.